Mother's is round the corner. And this date isn't just a day to treat your mom extra well, but if you're a business owner this date in the calendar also has serious commercial potential.
Mother's Day is a commercial and marketing in the year. So make sure you're prepared.
In need of some inspiration to make your Mother's Day campaign a memorable one?
The Mailify design team has crafted a set of new Mother's Day themed templates to make sure your campaigns are a success. And as per usual, these new templates are 100% customizable, responsive, and ready to use in you Mailify account.
Template «Mother's Day»
Template «Mom's day»
Template «Mom Gift»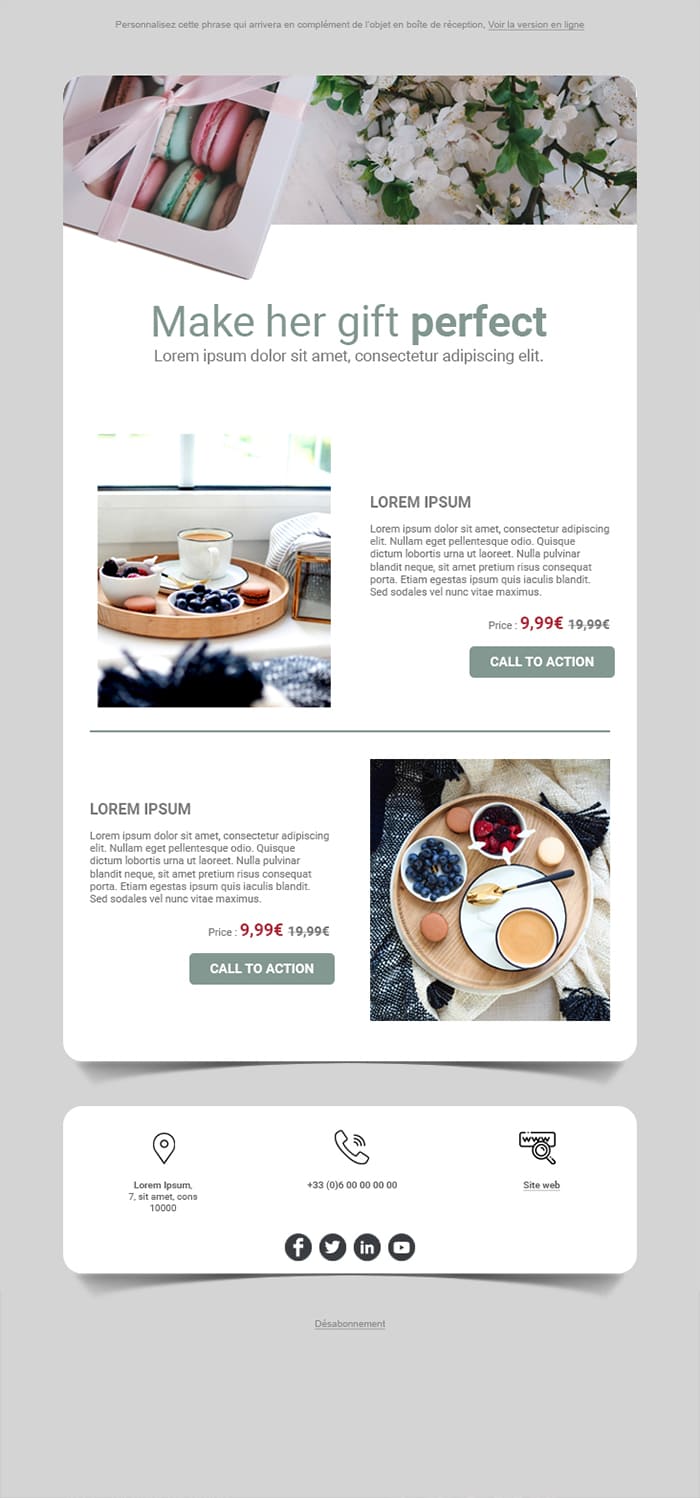 Template «To Mom»
How to use the templates?
These templates can only be used with the Mailify's EmailBuilder, so you need to create a Mailify account if you don't have one already.
If these templates don't quite fit the bill, you can of course browse all the templates created by our designers or simply design your own from scratch. The possibilities are endless!