SMS is obviously one of the most effective and reliable communication channels: over 90% of messages are read 3 minutes maximum after they've been received. The sales period, an intense period of purchase, is a key moment to communicate by SMS with your customers and see your results take off!
Our tips for successful SMS marketing campaigns
Let them know who you are
First step to make your SMS communications a success: your recipient should be able to recognize you in the first seconds. Mailify allows you to display your brand name as a sender instead of the phone number. You'll be recognized before your recipients even open your message.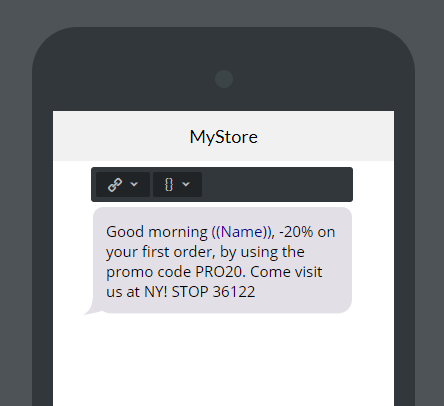 Personalize your messages and segment your lists
Your SMS marketing campaigns allow you to create a close relationship with your customers by sending them personalized messages. Adapt the content of your SMS messages to your recipients. Import your contact lists with the fields you want. You can then use them to personalize your messages and segment your lists (civility, surname, firstname, date of birth, address of the nearest store, geolocation, purchasing habits, etc.). All you have to do is integrate customization fields into the body of your SMS and segment your targets. Mailify does the rest!
Make the difference with rich SMS
Forget about the 160 characters limit. With Mailify, you can integrate multimedia items (pictures, videos, etc.) to a responsive landing page that is automatically associated with your SMS. It goes far beyond a mere SMS. It turns to be a message created with an intuitive and efficient editor. You need to make it differently to stand out from the competition during the sales period, so pay attention to the words in your message and use rich SMS!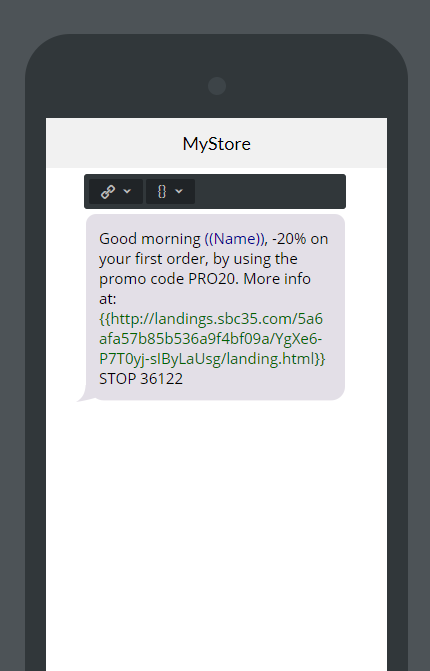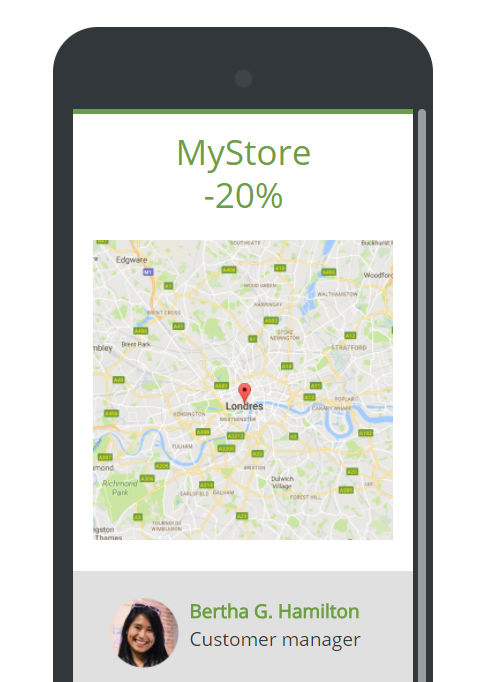 Use automatic scenarios
Create automatic campaign scenarios that alternate between SMS and email campaigns. Send messages based on the behavior of your contacts through the most appropriate channel.
Take care of the quality and relevance of the content of your marketing SMS messages
When communicating by SMS, you must be clear and concise and above all make the reader want to enjoy the sales with you and not with your competitor. Your message should contain key elements:
• Your brand should be displayed
• Products or services on sale
• The discount rate or amount discounted
• The dates of validity
• The promotion sites (internet, retail store)
• The conditions applied (internet, retail store)
• The STOP notice and number used

If you have a shop, your message should push your contacts to come to your point of sale. If you have an e-commerce site, your campaign should encourage them to visit a landing page dedicated to your offer or a page on your website (the online store for example) by integrating CTAs into your SMS.
Pay attention to the periodicity of your SMS communications
You need to find the right balance so that your brand remains rooted in your contacts' minds by communicating frequently enough without being too intrusive. Communicate by SMS, for example, for each milestone: for private sales, at the launch of sales, at each markdown and a few days before the end of the sales. Also consider combining your SMS campaigns with other communication channels: email marketing, social networks, your website, online advertising, poster campaign… We recommend that you send no more than 4 SMS messages per month to your contacts, even during sales.
Send your SMS marketing at the right time
Emails, paper ads, SMS, online advertising, your contacts are in high demand during sales. Sending your SMS campaign at the right time is then a decisive factor in the success of your campaign. Prefer to send your SMS messages during the lunch break or when most of your recipients are about to finish their working day. However, make sure that you comply with the legal regulations on the sending of marketing SMS messages (in particular with regard to the authorized sending times and days and the possibility of unsubscribing).
When properly used and combined with other means of communication, SMS marketing can become your best ally to improve your visibility and increase your conversion rates.
Check out our online tutorial to find out how to send an SMS campaign with Mailify.